Main content starts here, tab to start navigating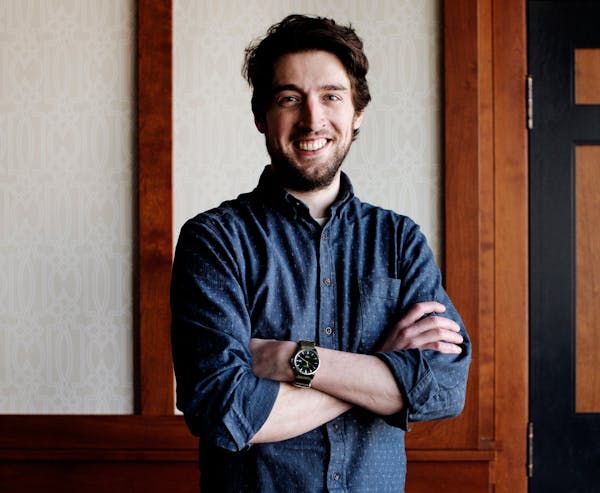 Brian Elder
Director of Operations
Brian has always had an appreciation for good food and fine dining. He remembers surprising wait staff (and frustrating his parents) at a young age by ordering expensive, adventurous entrees and cleaning the plate. As a working adult, Brian joined the foodservice industry later than many of his peers. After graduating from the University of Minnesota, he spent a few years working in natural resources and banking before finally finding his way to restaurants. In fact, Lake & Irving gave him his first-ever restaurant job as server assistant when they opened in November 2013. Since then, Brian has worked his way through every front-of-house position at L&I.
Brian did leave Lake & Irving for a couple years, following his wife, Laura, up to Bemidji where she got her first attorney job after law school. While in Bemidji, Brian built on his foodservice experience by serving at Tutto Bene, a fine-dining Italian restaurant. He also managed the local Habitat for Humanity ReStore, where he learned to effectively manage staff and strategize for business growth.
Brian and Laura returned to Minneapolis and bought a house in the Corcoran neighborhood in the summer of 2017. Brian resumed serving and bartending at Lake & Irving, and shortly thereafter began helping with management, moving from AGM to GM and eventually on to his current position, in which he hopes to grow the L&I brand and help open new concepts in the years to come (including Pau Hana, a new restaurant coming to Savage, MN in June 2021).