Main content starts here, tab to start navigating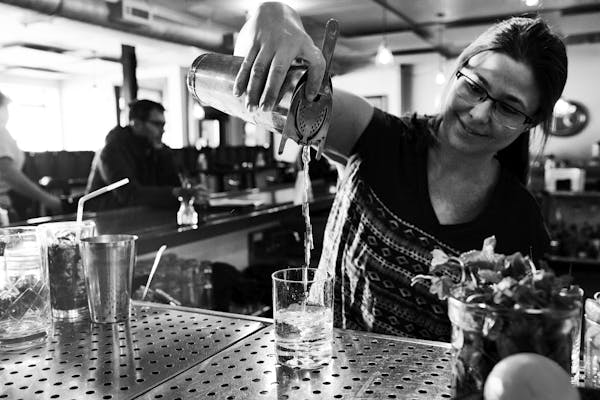 Erica Ikeda
Owner
Like Chris, Erica has been in the foodservice industry since she was 14 years old. She has always had a natural gift for hospitality. Growing up in a small town outside of Pennsylvania, Erica also started as a prep cook for a local restaurant, but quickly found her calling in the front of the house. After earning a B.S. in Biotechnology from Marywood University in Scranton, PA, she moved to San Francisco and honed her serving and bartending skills.
Erica met Chris while vacationing in Hawaii. She then continued bartending in Kona for several years and eventually married Chris. After having their first child, Malia, they moved to Minneapolis to open their first restaurant, Lake & Irving.
Now, almost 5 years later, Erica is settling into a part-time hospitality role at the restaurant and enjoying time with her and Chris' two kids, Malia and Kaison. She is also passionate about health and wellness, and has a certification from the Institute of Integrative Nutrition as a Holistic Health Counselor.